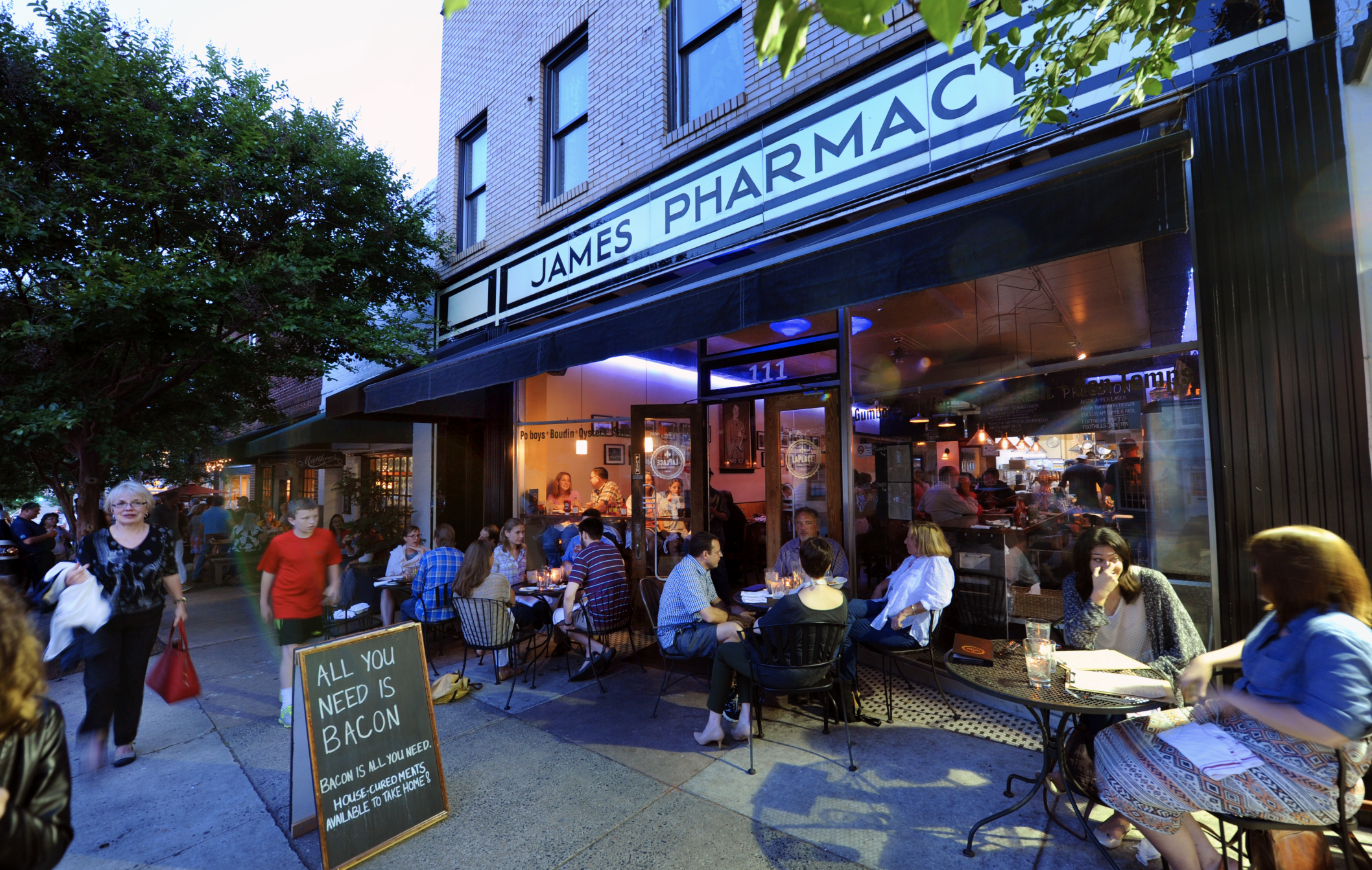 Hillsborough's downtown historic district — listed on the National Register of Historic Places — features more than 100 homes, churches, school, and other structures from the late 18th and 19th centuries. Among those buildings open to the public are the Visitors Center, which served as Gen. Joseph E. Johnston's headquarters when he surrendered the largest of the Confederate armies to Gen. William T. Sherman, leading to the Civil War's end.
Today, Hillsborough is a tourist destination, a haven for artists and writers, and a wonderful place to live. The town is centrally located in North Carolina with fast access to the Triad and other Triangle cities. Interstate 85 runs through the town, and Interstate 40 is just south of its limits.
Barbecue lovers descend on the town each May for the annual Hog Day, and the downtown comes alive Friday evenings with arts and entertainment during Last Fridays celebrations. In addition to Revolutionary War reenactments and guided tours of the historic district, Hillsborough is home to Occoneechee Mountain State Natural Area and several other trails. New parks and public spaces are making our historic town even richer. Come see what is happening in Hillsborough!
Today, Hillsborough is STILL MAKING HISTORY by building fabulous parks and greenways such as Riverwalk, being the location for great annual events such as Hog Day, Handmade Parade, and Tarheels & Hillsborough Half Marathon road races, and for being home to world class, award winning chefs, brewers, artists, musicians, and writers.
Above information taken directly from Town of Hillsborough Website https://visithillsboroughnc.com/about/
About North Carolina
If you're looking for a new home, you've come to the right place. The experienced team at NC Pro Realty Group is your best choice for a realtor in the area.
If you don't live in North Carolina yet and you're considering making it your home, you're going to love it.
2 Million New Residents: Between 1990 and 2010, North Carolina gained more than 2 million new residents due to migration.


5th Largest Population Increase: From July 1, 2017 to July 1, 2018, the state's population increased by nearly 113,000 individuals. This marks the third consecutive year that the state population has grown by more than 100,000 in a single year. Among the states, North Carolina had the 5th largest numeric increase since 2017.


NC Grows Faster than National Average: With a growth rate of 1.13% since 2017, North Carolina continues to grow faster than the national average (0.6%) and was the 10th fastest-growing state.



Huge Growth Since 2010: Since 2010, North Carolina's population has grown by nearly 850,000 residents, an increase of 8.9%.


Largest Net In-Migration from CA, NY, NC: According to detailed data in the 2017 American Community Survey (ACS), North Carolina had the largest net in-migration from New York, New Jersey, and California, with net gains of over 10,000 residents from each state.


1,000,000 New Residents in 10 Years: From 2010 to 2019, North Carolina gained over 1,000,000 residents.
Although reasons for migration vary widely, they can be put into a few major categories:
Work: People move to NC because they received a new job or were transferred, they want an easier commute, they retired, or because they are unemployed and looking for work.
Family: People move to NC due to household changes, such as a divorce or separation, or children are moving away from their parents to establish their own households.
Housing: People are moving because they bought a home, wanted nicer housing or a better neighborhood, or are looking for more affordable housing.
Other: People move to NC may be starting college, for health reasons, because they want a change of climate, or for non-voluntary reasons, such as natural disasters or foreclosures.


There are lots of great homes available and we'd love to take you for a tour. If you see a home (or 20) that you like, please reach out and we will make plans to meet you and show you around.