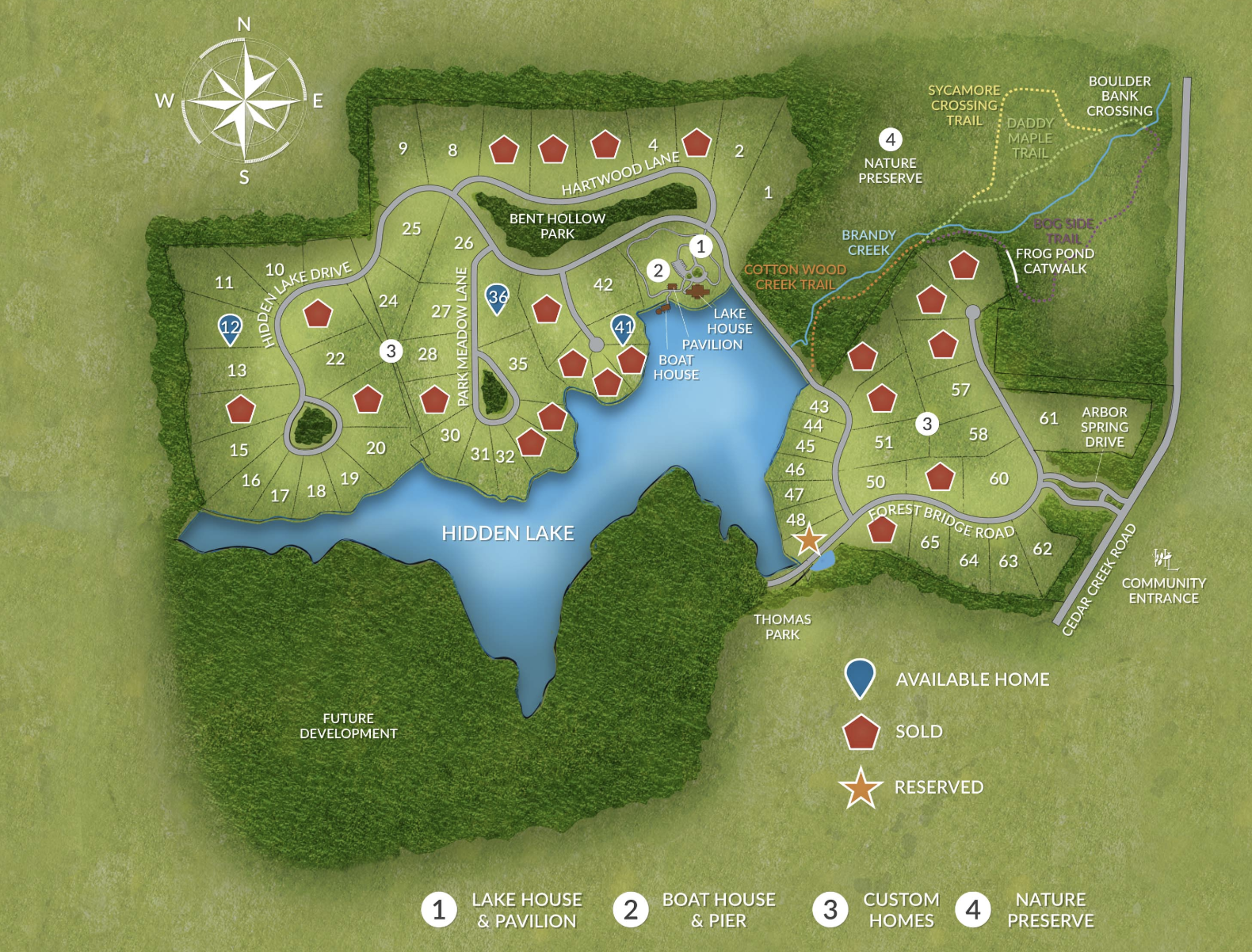 (discoverhiddenlake.com)
There's no better bedfellows than refined luxury combined with a backdrop only Mother Nature can create. Take a look at the available homes at Hidden Lake and see for yourself.
Hidden Lake will only belong to a very lucky few. Custom built homes of exquisite craftsmanship set the standard for luxury living. Nestled amidst the beauty and serenity of the private 75-acre lake and 500 acres of land designed by Mother Nature, our custom homes are built to ensure the result is an aesthetically pleasing and environmentally sensitive community.
Homes range in an array of styles- a Lakeside Craftsman, a French Country manor or a Modern day Farmhouse- or bring your plans and ideas to Ange Signature Homes and they will work with you to create your own unique vision.
Listing Office: Eastwood Construction LLC
Please remove some of the selected filters.