Solutions – Not Problems
During COVID-10 (or really any other time), our team has SOLUTIONS, not problems. Contact us for details.
Buyers still want to buy homes and sellers still want to sell them. During the recession of 2008, that was driven by real estate. This time, real estate is recognized as one of the strongest industry sectors and it still is.
We may be faced with challenges and slow downs, however…
You may still NEED to buy/sell for these reasons or more:
New Job / Transfer
Family Reasons
New Baby
New Multi-Family Situation (Adult Child or Parent)
Marriage
Divorce
Death
You've Sold Your Home
Lease Expiring and Ready to Buy
How do we make it happen and still be physically distancing and get social to get you in a home, or out of it? In many ways!
Take a look at the highlights: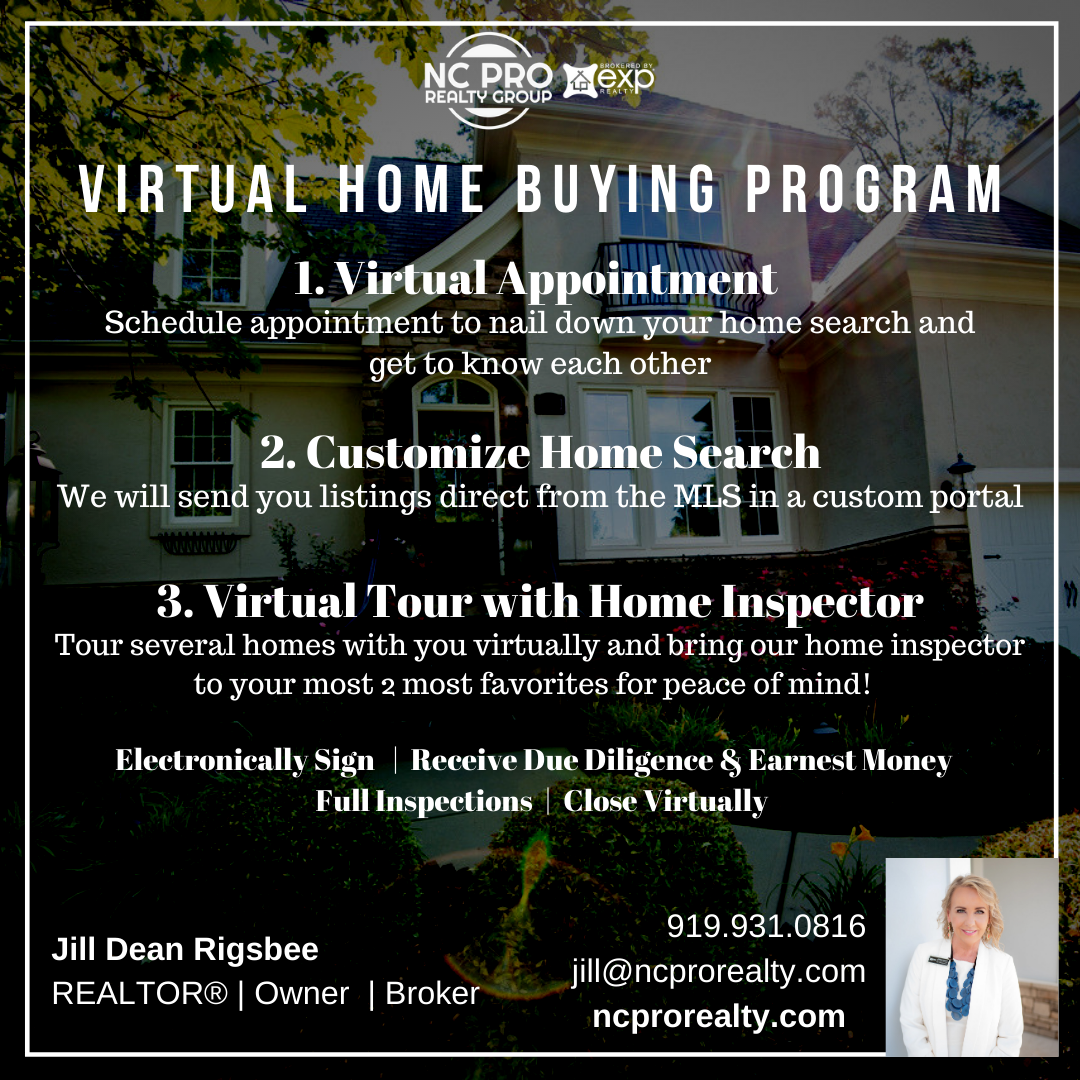 Some other unique virtual offerings are:
Text Signage so Buyers can text all home details to themselves right from the car when seeing the signage
Video messaging, live stream, ads throughout buying or selling process
Double email campaigns with video and professional photos
Please contact us for how we customize the approach based on what's happening day by day with COVID-19 and for your specific needs. One size does not fit all.
More than anything, take care of your self and of each other. Find solitude and peace in your home, no matter what and where that is for you.
We will keep you posted. We want to help and be helpful….please don't hesitate to let us know how we can help you. Call 855-MOVE2NC or email info@ncprorealty.com