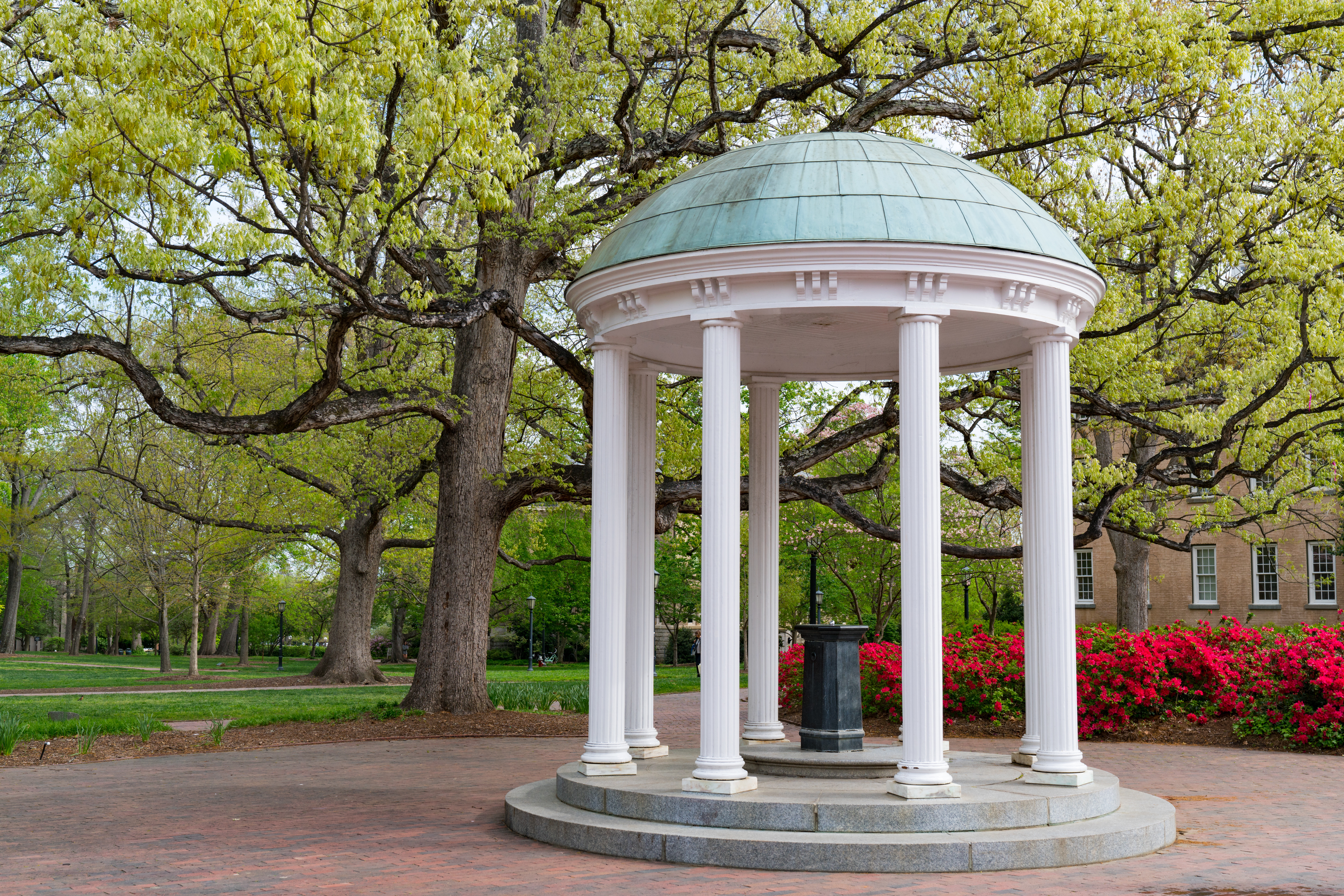 Spend just a little time in Chapel Hill and you will quickly learn it offers an irresistible blend of small town charm, innovative thinking and upbeat energy. Our team at NC Pro Realty selected a few of our favorite spots to get you out started on exploring this lovely community.
Lose yourself in the magic of a live performance with Carolina Performing Arts. Take in a show at the Historic Playmakers Theatre, a National Historic Landmark and the oldest building dedicated to the arts on the campus of the University of North Carolina at Chapel Hill. Enjoy an enthralling orchestral concert or dance production in Memorial Hall. Sit spellbound at a performance by world class artists in Moeser Auditorium. Whichever you choose, be sure to stroll through UNC's charming and historic campus afterwards.
Immerse yourself in botanical beauty at the North Carolina Botanical Garden as you delight in the splendor of over 1100 acres of garden and conservation areas. Stroll through diverse display gardens filled with exquisite native plants and home to birds, bees and butterflies. Little ones can explore the magical Children's Wonder Garden where fun abounds with a fairy place, digging areas, a picnic lawn and a pollinator garden where butterflies swoop and flutter. Admire the Water Gardens and gaze in awe at the carnivorous plant collection. Trek along three miles of trails that meander through 88 acres of Piedmont forest. Be sure to check out the James and Delight Allen Educational Center which is home to a nature-inspired art gallery, exhibits and library. The center also houses a garden shop filled with lovely gifts, books, seeds and an extensive selection of plants grown in the NC Botanical Garden's own nursery.
Celebrate the history of UNC Basketball with a visit to the Carolina Basketball Museum housed in the Ernie Williamson Athletics Center. Enjoy video tributes to some of Carolina's greats, including Dean Smith, Roy Williams, and Michael Jordan. Relive exciting finishes, championships and legendary games as artifacts, photos and interactive presentations guide you through the fascinating history of the Carolina basketball program. Admission is free.
Whether you want to ponder existential questions or simply revel in creative triumphs from around the world, the Ackland Art Museum is sure to provide a memorable experience. Explore the museum's numerous changing exhibitions that are culturally and stylistically diverse thanks to an impressive permanent collection of over 18,000 works of art. From North Carolina pottery to European masterworks to contemporary video installations, the museum is sure to capture your imagination as well as invite you to contemplate deeper meaning beyond what you see with your eyes.
Stroll through the Gene Strowd Community Rose Garden and delight in the sensory experience of over 350 rose bushes derived from 130 different varieties. An integral part of the Chapel Hill Community Park, the garden enchants visitors with its visual beauty as well as the pleasing fragrance unique to its blooms. Relax under the garden's central gazebo as you listen to the sound of the nearby copper water fountain and admire the lovely assortment of hybrid tea roses, miniature roses and climbing roses.
Fancy an out-of-this-world experience? Head over to Morehead Planetarium, where you can journey to the stars. A full-dome digital video projection system presents stunning multimedia shows as well as live star shows that will have you gazing in wonder. After the show, check out exhibits that bring science to life. Renovations are currently underway and will be completed in Fall 2020, paving the way for an even more enriching experience as you explore the universe!