Our Unique Team Model
NC Pro Realty Group is seeking top real estate agents in Greenville, Downtown Raleigh, Fayetteville, Wilmington, Emerald Isle, Winston Salem, Greensboro, Asheville, Boone and Charlotte. Our unique team gives agents a geographic territory as a listing and buying agent and a marketing program second to none! Contact Team Leader Jill Rigsbee at 919.931.0816 or email at jill@ncprorealty.com
85%/15% Split

Listing and Buyers Agent

Protected Territories

Targeted Marketing Included

Agent Highlight

Team Mentorship

Branded Material

Collateral and Tools
About EXP Realty
With a focus on innovation, eXp Realty is changing the way that agents, brokers and consumers work together. At eXp Realty, you'll build and support products and services that empower real estate agents to grow their businesses.
eXp Realty gives you the opportunity to think big and move ideas forward to make the company better. This is an agent owned firm and a place where smart and creative people can voice their opinions and be valued and heard.
No desk fees. No royalty fees. No franchise fees. Keep 80-100% of your commissions and participate in one of the industry's most rewarding icon-agent awards.
Agents at eXp Realty can receive revenue share from the people they sponsor into the company. Revenue share is paid by eXp Realty company dollars and doesn't reduce agent commission.
With thousands of agents and staff across North America, eXp Realty has taken collaboration to the next level through its one-of-a-kind virtual office environment called eXp World.
Say goodbye to office commutes and hello to instant "face-to-face" communication. In eXp World, everyone can collaborate and interact no matter where they might be located.
eXp Realty was named a Best Place to Work in Glassdoor's 2019 Employees' Choice Awards! This marks our second consecutive year receiving this prestigious honor.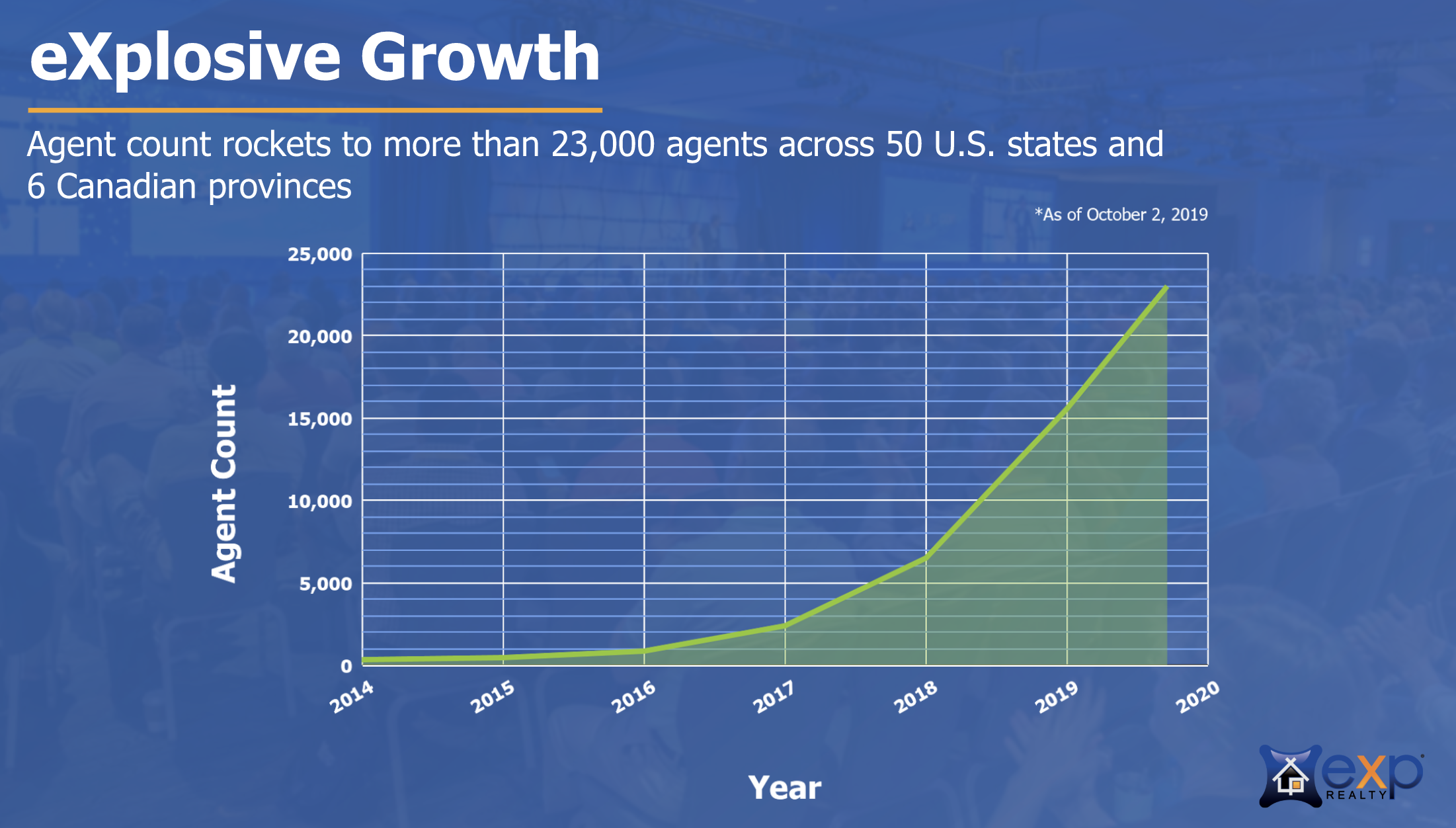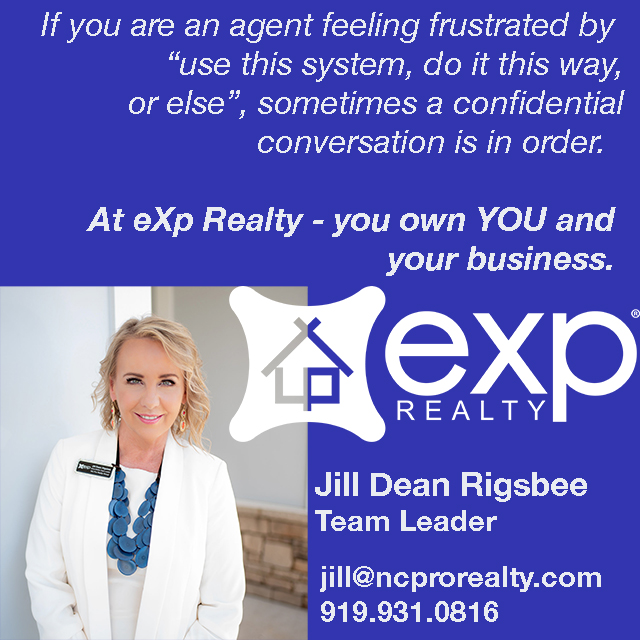 For a confidential conversation, contact our Team Leader, Jill Dean Rigsbee at 919.931.0816 or email at jill@ncprorealty.com