"It was the best move my team and I made to move to eXp Realty from our previous brokerage. We have more control of our own business, are able to get all the support and education we need at ANY time and utilize the tools and systems we CHOOSE that work best for us" -Jill Rigsbee, Team Leader
Ready to become an eXp Agent anywhere in the United States or Canada? Sign up here JOIN EXP REALTY or contact Jill Dean Rigsbee at 919-931-0816 or email jill@ncprorealty.com for a confidential conversation.
This video explains the world of eXp Realty and the benefits for agents.
Work Anywhere
With a focus on innovation, eXp Realty is changing the way that agents, brokers and consumers work together. eXp Realty's virtual office environment compared to the traditional real estate office allows agents to collaborate and learn together — no matter where they might be located.
With more than 40,000 agents across the United States and Canada, eXp Realty has taken collaboration to the next level through its one-of-a-kind virtual office environment. Say goodbye to office commutes and waiting for support. In eXp World, agents, brokers and eXp Realty staff and leadership work together at any time or any place — in real time.
Defy distance. Interact and learn from industry experts, other top professionals and eXp Realty management. eXp Realty agents build teams, share best practices and enjoy a powerful referral network. Jump into a meeting, training or coaching with eXp Realty agents everywhere!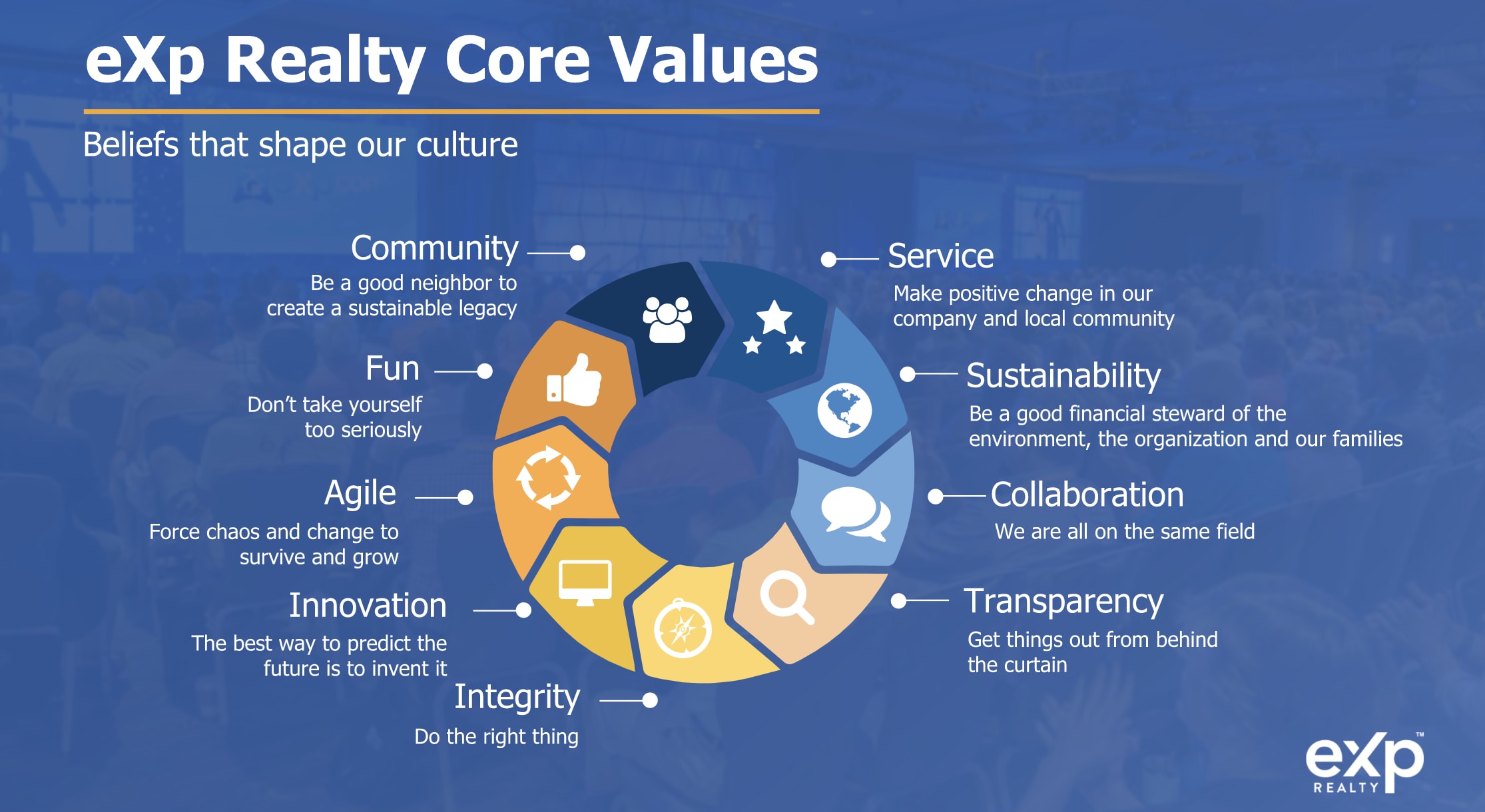 Equity Opportunities
Our family of agents builds their own businesses while having the opportunity to also establish an equity interest in eXp World Holdings, eXp Realty's holding company, as a shareholder and partner. Take a look at
EXPI stock prices
today!
We've redesigned the traditional brokerage to create a company where agents can become shareholders at eXp Realty. We offer every agent the unique opportunity to become a shareholder in their own company, and celebrate the company's financial success.
All agents can earn equity awards for various achievements such as closing their first transaction as well as the opportunity to earn back their yearly commission cap in stock.
Our core values drive this unique culture where transparency and integrity are just as important as collaboration and fun. Our Agent Advisory Council also ensures that the voice of the agent is heard at the highest levels of the company. This benefits our agents as shareholders while providing new ways for our senior leadership to obtain additional insight as our company grows.
Powerful Technology
Tap into the industry's leading technologies, at no additional cost, to take your business to the next level. Not tech savvy? Work with our live support team to get your systems up and running. Join other agents as they participate in more than 40 hours of live training each week from leading experts.
Known throughout the industry as one of the most innovative brokerages, eXp Realty agents have access to some of the most powerful technologies in real estate — at no additional cost. This includes top-tier, lead-generation software, transaction technology, content marketing tools, and optional advertising support.
Never stop learning with more than 50 hours of live training each week on eXp Realty tools and business best practices. In eXp World, agents also gain instant, live support from eXp Realty's agent services, technology and finance experts … all from wherever an agent or team is located.
Maximum Earning Potential
Agents at eXp Realty can receive revenue share from the people they sponsor into the company. Revenue share is paid by eXp Realty company dollars and doesn't reduce agent commission and is not a "profit" model.
eXp Realty's revolutionary virtual-office business model does away with the added costs of a traditional brick-and-mortar brokerage. This means no desk fees, no franchise fees and no royalty fees. Keep 80-100% of your commissions, and enjoy a low company cap.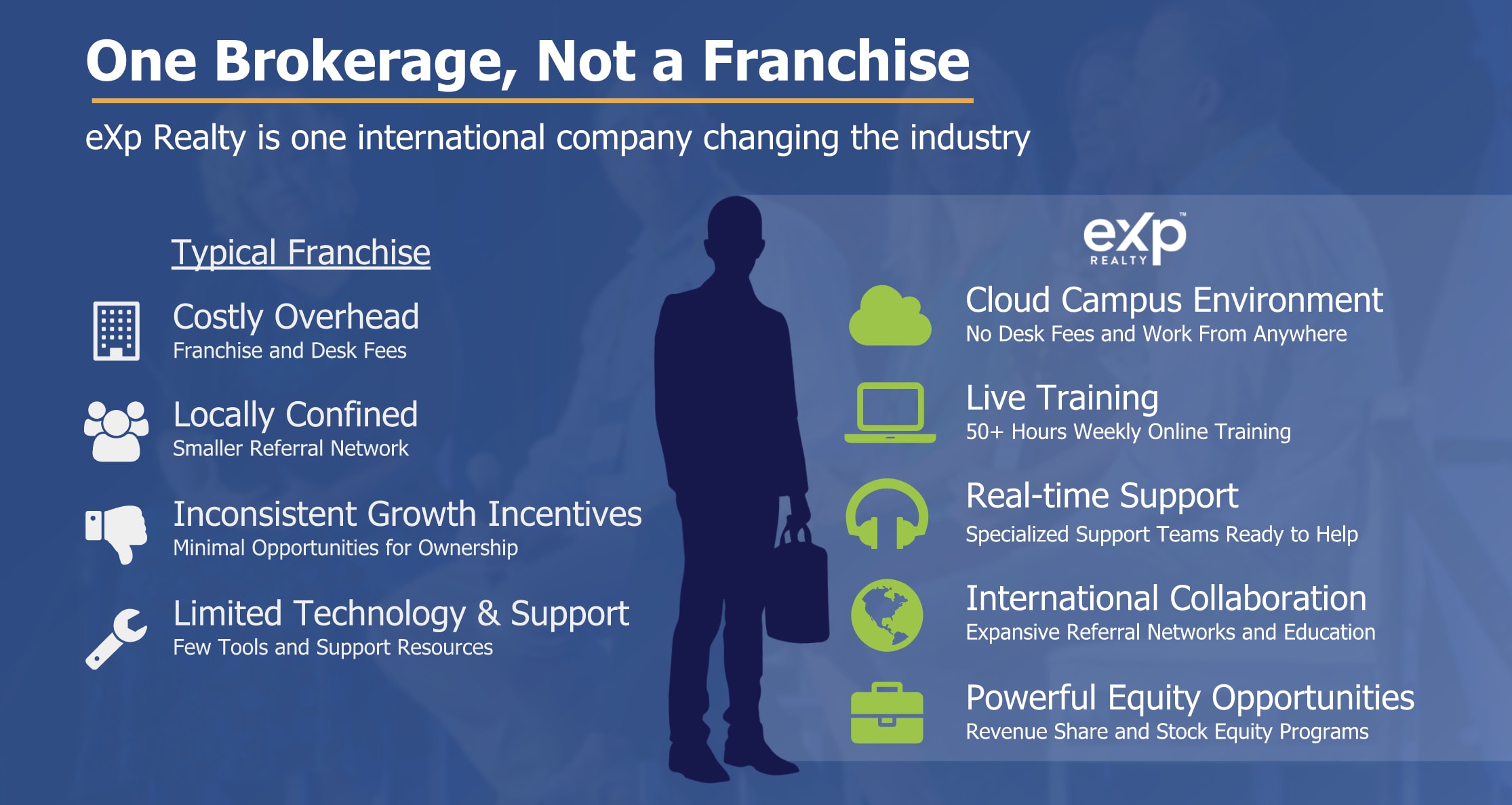 For a confidential conversation, contact our Team Leader, Jill Dean Rigsbee at 919.931.0816 or email at jill@ncprorealty.com or visit JOIN EXP REALTY to learn more.